My investor project in Sandy, UT is coming right along! Every time I go to the house I am both thrilled with the progress and sometimes surprised with the mistakes, but all-in-all it's going pretty well.
The master bathroom is going to be my favorite room in the home with this v-groove paneling and Farrow & Ball Downpipe painted vanity.
For those of you in the business or remodeling you will feel my pain on this one - they installed the hardware without even asking anyone on the project if this is what we wanted!! I was hoping to do a brass and lucite hardware but now that the holes are drilled and the size is impossible to find, I am stuck with this hardware. Very disappointing, although this hardware is just fine. When I have a vision in my head and it doesn't get realized, it is disappointing.
They also started to install a faux marble on the floor when we had specified Carrara marble, so once that was pulled up, we laid the Carrara and it's looking very nice.
I opted for a simple banister to go with the v-groove and "farmhouse" feel of the home. The light wood floor was being installed on my last visit, so I will take a picture and show you as soon as it is finished - it is going to look so fresh in the home when it is all done!
I love the scale and size of the fireplace in the room. I was hoping for a slab surround on the fireplace, but we needed something ready and in-stock for project timing and deadline so I opted for this 2" Carrara Hexagon from Container's Direct. Once it's grouted and all of the edges finished, I think it's going to look even better. I am hoping to stage this home - it will be stunning with the right furnishings.
This is a quick snapshot of the upstairs hall bath shower. On the top I chose to do a simple border below the chair rail. I think it will be a nice little pop of color and detail that will always be showing behind the shower curtain.
And here is a picture of the Carrara marble countertop in the same bathroom with a large scratch on it! Aagh! Luckily it can be buffed out and refinished, but it's the little things like this that frustrate me. Obviously someone did not observe the very large sign that was taped to the countertop that said "DO NOT PLACE ANY OBJECTS ON THE COUNTERTOPS!"
The lighting in this home is also a favorite, and I can't wait to share the pictures once it all gets installed. My patience has definitely been tried on this project, but even though my design preferences aren't always being realized, at least the work is good and they make sure to make what they can right. We always make sure we are selling a high-quality home, and that really is the most important. So I can't have my lucite and brass knobs - I will live :)
My Lighting Choices for this home:
Visual Comfort Classic Ring Chandelier
For the entry I chose this Classic Ring Chandelier from Visual Comfort, available
here
. The finish I chose is polished nickel, so use your imagination :) We needed a big light to fill the space in the vaulted ceiling entry and even though this light pushed my lighting budget over, it is going to be worth it. The first impression needs to be the best, right?!
Visual Comfort Bryant Sconce
The ever wonderful and classic go-to sconce, the Bryant Sconce! Three of these sconces will be flanking the walls of the master bathroom. You can find these lights
here
.
Visual Comfort Boston 2 Arm Sconce
Two of these fantastic library sconces are going in the kitchen. We didn't have the ceiling height we needed for pendants, so I opted for these lights over the sink and window seat in the kitchen. I can't wait to see these installed. This is another go-to light and I highly recommend all three of these lights for any project. High quality, great style, and timeless. Find this light
here
.
And I was super excited about this pivoting mirror and the price. Two of these will be in the master bathroom and if you are looking for bathroom mirrors, look no further! Now, I haven't seen these in person yet, but the reviews are good and the price even better.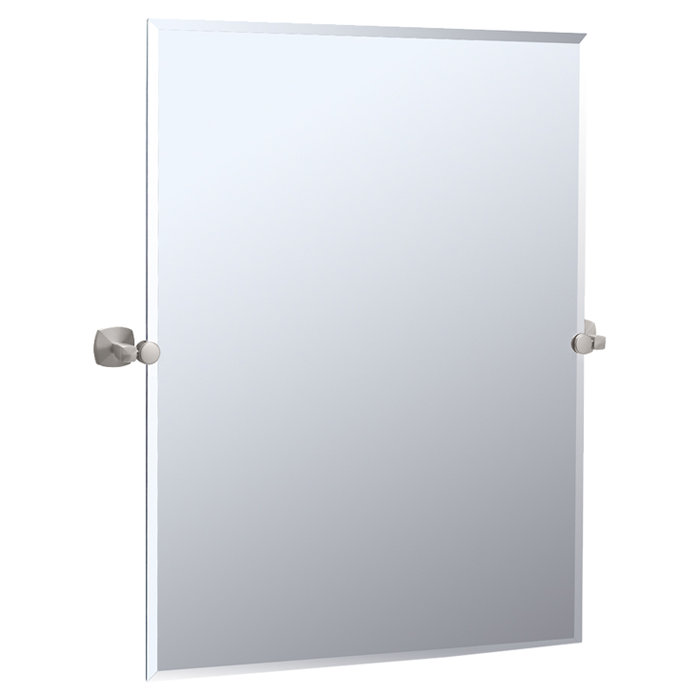 Gatco Jeweled Pivoting Mirror
You can purchase this mirror for only $86.31 via
Wayfair
. Super happy about this find!
This project is slated to be finished in a month. Keep in touch to see the finished product, and if you know anyone looking for a nice family home in a great neighborhood in Salt Lake County don't hesitate to contact me for more information! I would love to have this home go to a cute family with great taste :)